Jasmine finishes her championship in 3 shows winning BOB, BOB group 4 yesterday and BOS this morning!
Congratulations to Kim and Betty A. Sawatzky on new CH Divine's Ice Maiden!!
Jasmine is Diva's 6th Canadian Champion, the 3rd one to finish in this beautiful Shiver litter.
and
Zoolander
get their CGN!!!!
Sterling is now an American Champion! Our FIRST!!! He finished today at Central Indiana show with a 5 pt major and then he went BOS! I want to thank Julie Desy for her expertise in handling him and his beautiful grooming. He looked so handsome and happy. Thank you Poly Smith (judge) for all your wonderful compliments. He is now Am CH Divine's Sterling Silver bred by Linda Labelle.
July 2018: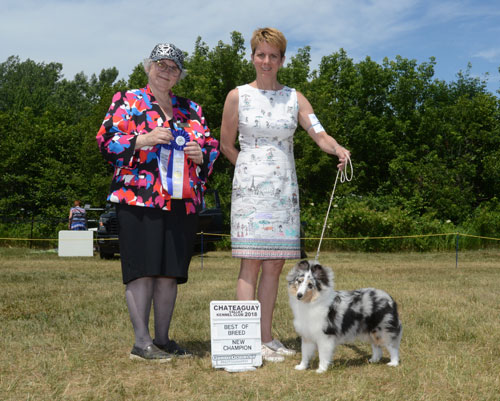 Championship win at the Chateauguay Valley
Kennel Club. BOB over specials from Deirdre McKinnon at 6 months of age
Gem BOB under Deirdre McKinnon July 7th
Gem BOB under Darle Heck for her first GCH points July 8th
Gem BOB under Barbara Du Pree Aug 3rd at Herding group limited breed show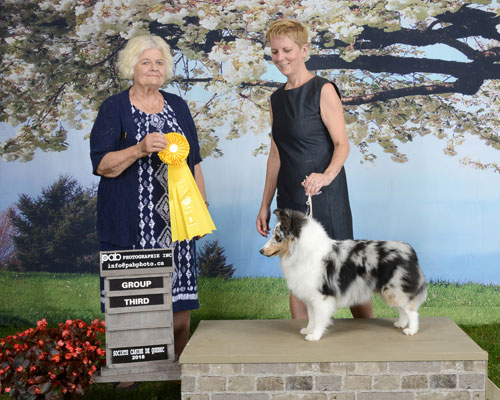 Gem BOB and Group 3 under Valerie Gervais Aug 3rd 
Gem BOB and group 4th under breeder judge Irene Latchford Aug 4th

Icy BOW under Cheryl Paterson July 6th
Icy BOW under Darle Heck July 8th

Litters: Shiver and Diva are expecting a repeat litter in September

Diva: ROMC as Icy was her 5th Champion
Diva CHIC from OFA
May 2018
May 19, 2018 CSSA National Specialty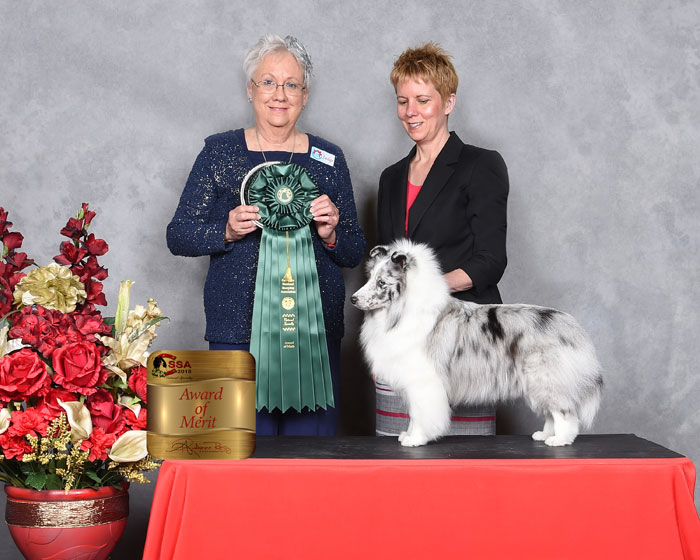 CSSA:  AOM - CH Divine's Ice Crystal AOM
(Am Can Ch Laureate Homage x Can Ch PaRay's Lil Black Diva)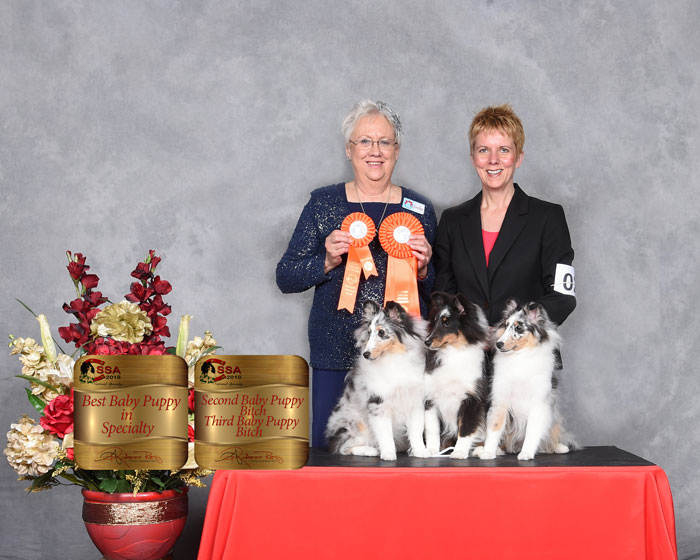 Our hopefuls:  3 puppies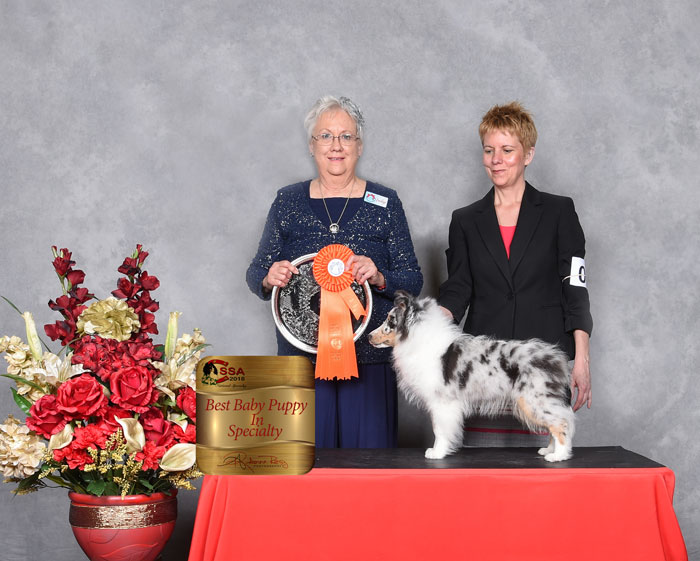 Icy - BBPISS
BBPISS Divine's Arctic Chill 
co-owned with Stéphane Villeneuve and Micheline Bissonnette in Ottawa
( Shiver x Diva )